Gas Detection Systems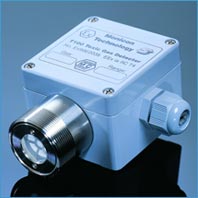 Horizon Safety Systems specialise in the supply and maintenance of fixed and portable gas detection systems, for the detection of flammable gases, asphyxiate and toxic gases for personnel and process plant protection. We are also focused on providing high specification and cost effective gas detection systems to all market sectors worldwide. We also specialise in providing comprehensive service and maintenance solutions on gas detection systems, whether they are our installed products, or other manufacturers products.
Horizon supply the latest in gas detection technology, from "infrared detection" to "addressable" control systems and a full range of gas sensors to comply with our customers specifications, including Methane gas detectors, other Flammable gas detectors, Oxygen depletion gas detectors, Carbon monoxide gas detectors, Hydrogen Sulphide gas detectors, Ammonia Gas detectors and many more.
Horizon can offer complete turnkey solutions, from consultancy, initial design work, installation, commissioning, right through to an after sales maintenance package designed around customers requirements and second to none in the industry.